Meet Yoruba Actor Jide Kosoko His 12 Children And Things You Never Knew.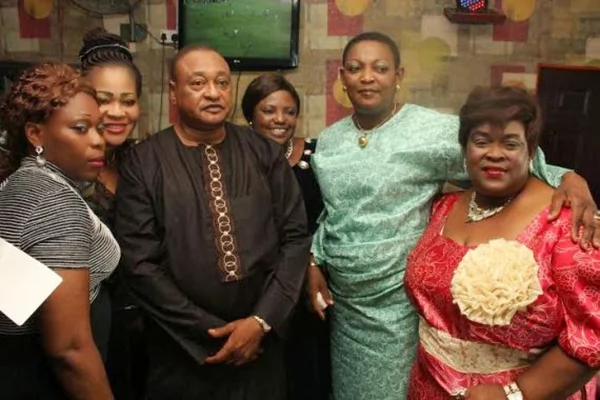 Prince Jide Kosoko is one of the pioneers of the yoruba movies and has featured in numerous films. He is also versatile and delivers his role perfectly, prince Jide Kosoko got married to four women but has one wife left unfortunately. He is blessed with twelve children and lots of grandchildren, not many people know much about Prince Jide Kosoko's children apart from the two that have chosen the same career path as their father. Many do not know that Prince Jide Kosoko had two children before Sola Kosoko.
However, they were from the same mother, so the same mother gave birth to Sola Kosoko and her two eldest, and then Bidemi Kosoko. It was not until the year 2018 in April, Prince Jide Kosoko took to social media to share photo of his son, his daughter_inlaw and his grandchildren.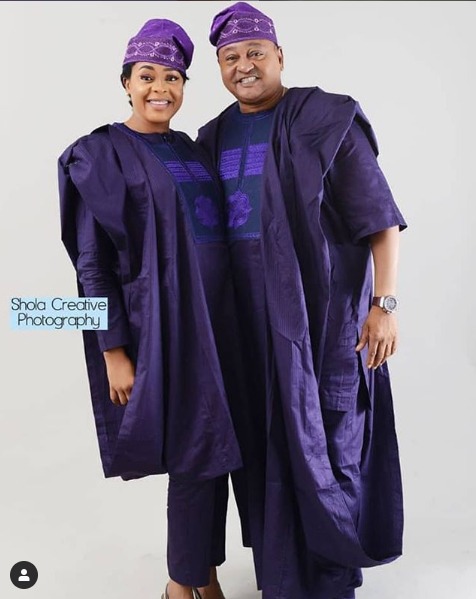 His eldest son attended Lagos State University Ojo while the eldest daughter attended university of Ilorin, his third child is the actress Sola Kosoko. Sola Kosoko is married to Abina and she also has two children. His fourth child is Bidemi Kosoko, Bidemi Kosoko is traditionally married to the father of her child and she also has a baby boy.
Prince Jide Kosoko revealed in year 2018 that six of his children have passion for film making, four of them are already into acting while the remaining two studied Cinematography in Abroad. The late wife of prince Jide Kosoko, the popular veteran Erenta Kosoko have four children, she have two children Taiwo and Kehinde Olowu before marrying the veteran actor. She then have two children for Jide Kosoko named Muyiwa and Temilade.
Taiwo Olowu is a talented hip hop artist and graduated from North America university Benue Republic with a degree in accounting, Kehinde Olowu is also a graduate of Economics from the same university. Muyiwa and Temilade Kosoko studied at brilliant child college in Akoka Lagos State.
Jide Kosoko also has another child called Tunji Kosoko. He has two children in the movie industry, one of his daughter Sola Kosoko is a graduate of theatre art from Lagos State University. Sola Kosoko has been in the movie industry since the year 1999, the movie that brought her to prominence was the popular movie "Omo Olorire". She claimed that she was paid #2000 for her first movie role which she gave to her father, apart from Omo Olorire, another movie that made her popular was "Ori" which was produced by Muyiwa Ademola.
Bidemi Kosoko was another child of Just Kosoko which is also into the movie industry. She also graduated from the Lagos State University where she studied theatre art. All of Jide Kosoko twelve children are university graduate. This veteran, Jide Kosoko is one of the founding members of the association of Nigeria theatre art practitioners.
He became an executive member under the late Ubatu Ogunde. He started out as the PRO and then rose to become the president of the association. He has featured in more than 200 movies. Prince Jide Kosoko is one of the gifted, skillful, creative and most talented actors in Nigeria.
Below is the actor and his children picture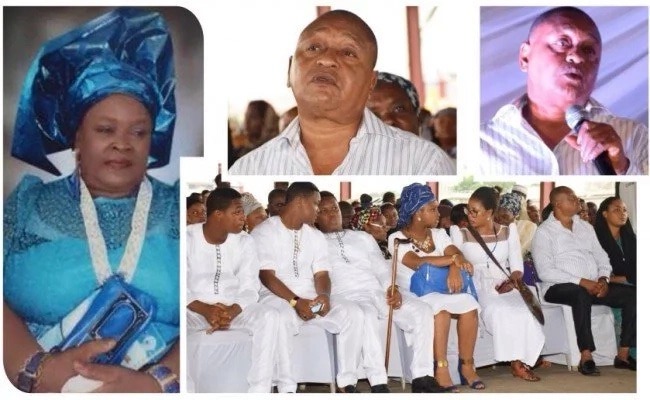 Contact Us To Cover Your Event Or For Promotion +2348101593268
TRENDING SONGS
Share this post with your friends on
0 Responses